This Month Scraps N Pieces has put together a very fun designer collab called "When were Helping" This is a fun cleaning theme kit with lots of fun unique elements, and some added chore charts. You will fall in LOVE with this kit!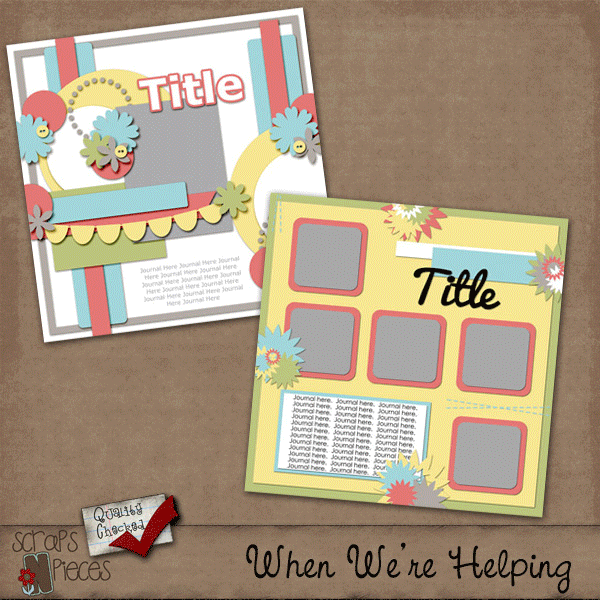 Remember this kit is on sale for 7.99, Quick pages 5.99 or bundle and save for 10.99
The designers have also put together a AWESOME CU grab bag full of BUTTONS - 25% off the first week.
and on to our Bit N Pieces kit. These month them was Travel. With a great pallet and Fun theme the designes have created lots of kits to pick and choose from. Don't forget the first week of the Challenge of the week is all about this kit.
We have pieces for Utah and The Oregon Coast specifically. You will love mixing and matching the two kits.
Thanks, Have a great day!